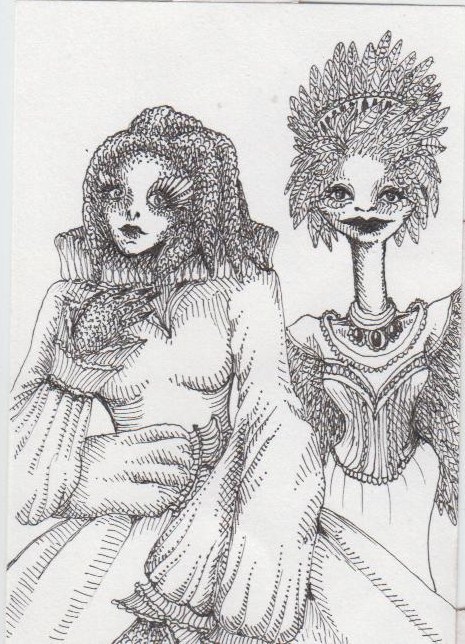 The Gulag Archipelago
Based on Solzhenitsyn's book of the same name. The cover of the copy I had had some people behind bars which inspired my drawing.

Future World Problems: Aggressive Urban Canoers
Roughly 6" x 8".

The Urban Canoers were my friend Sophie's idea. 
The news clown is from Philip K. Dick's books. 
Life in a Rotten Empire
I didn't come up with the title - my friend/ coworker Philip was writing a book of that name and this was my idea for the cover.