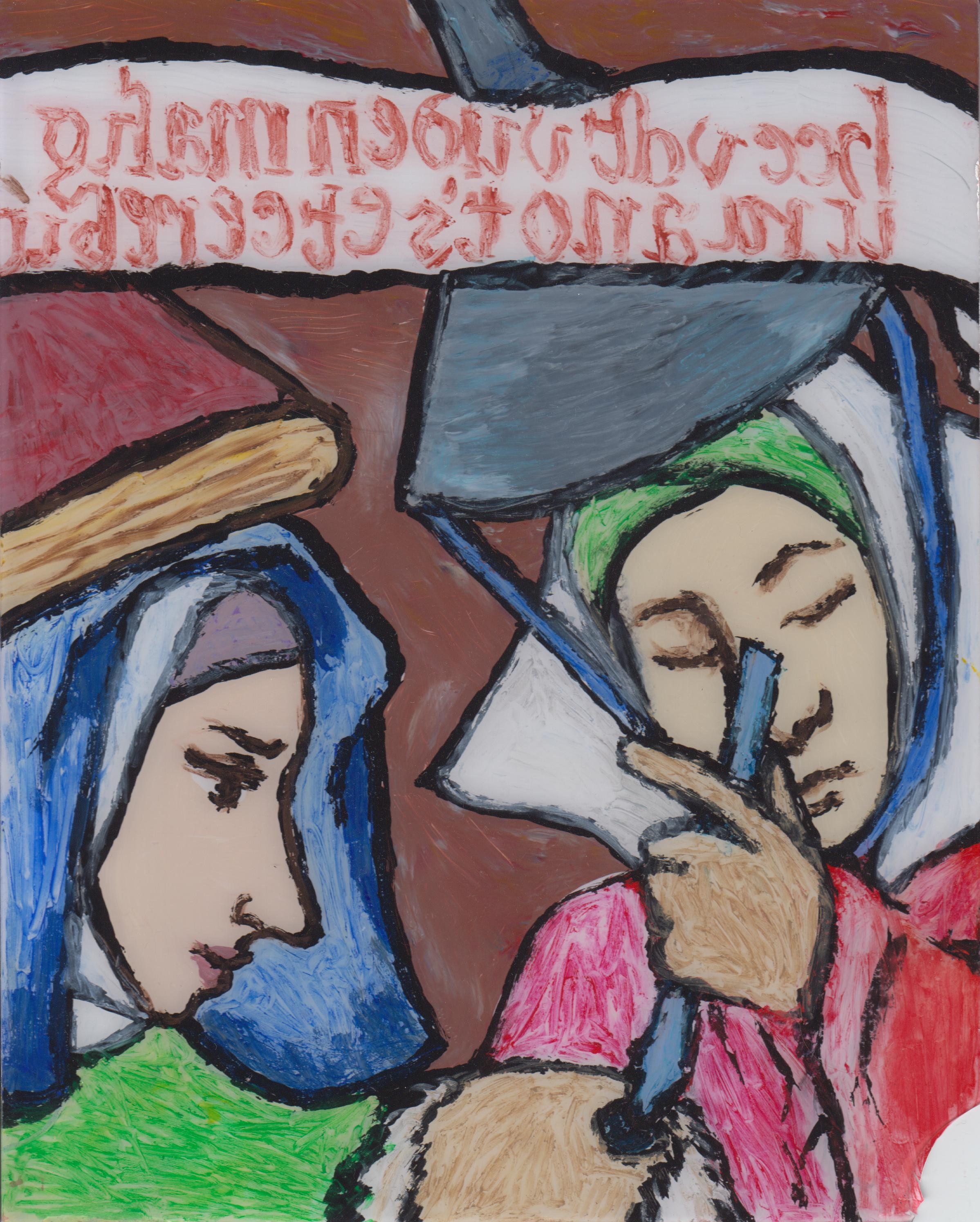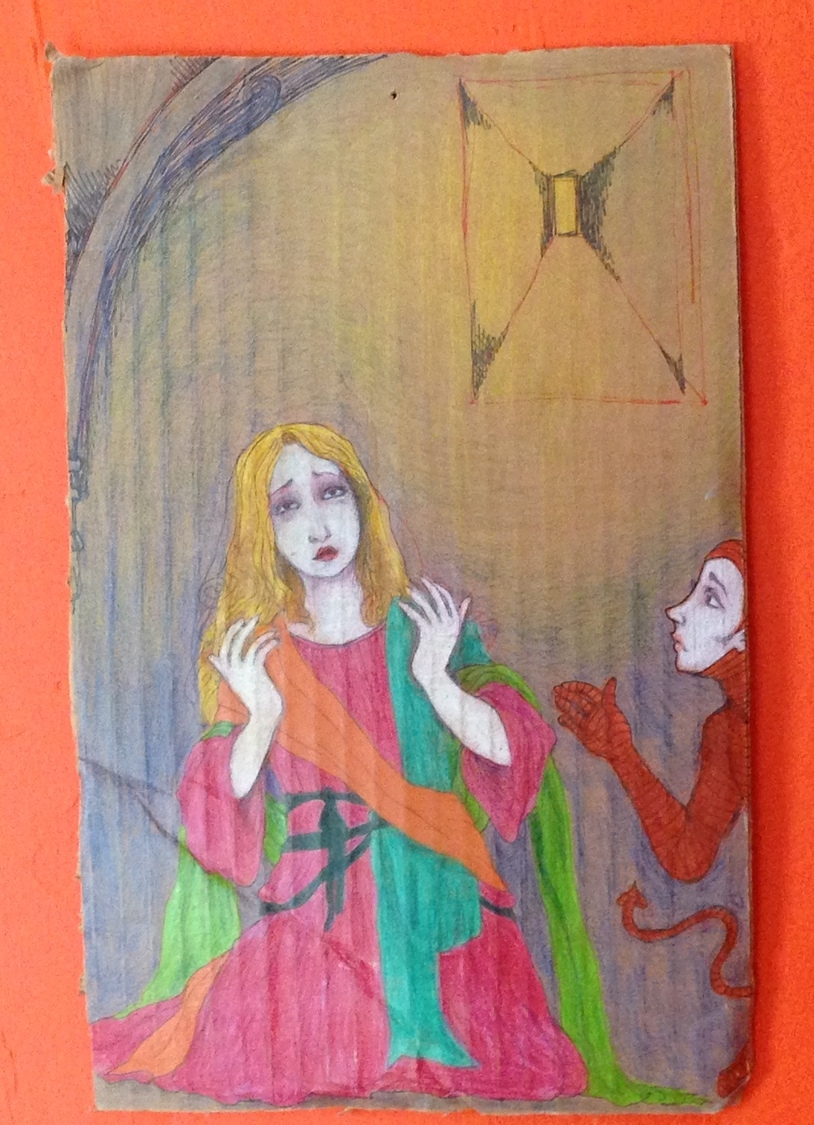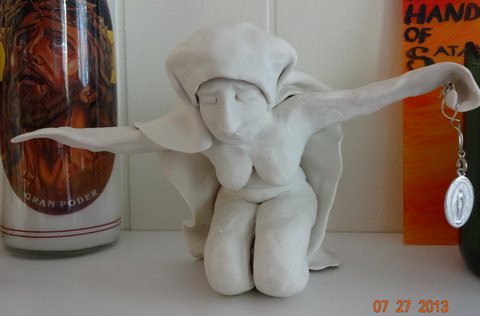 "Stained Glass" (Acrylic) Panel
This is paint on the back of an acrylic sheet. It looks very much like glass in person. I apply thin layers of paint to the back, let them dry, then add more to build up and change the colors.

"Stained glass"
You can see in this picture that it is hung in front of a window.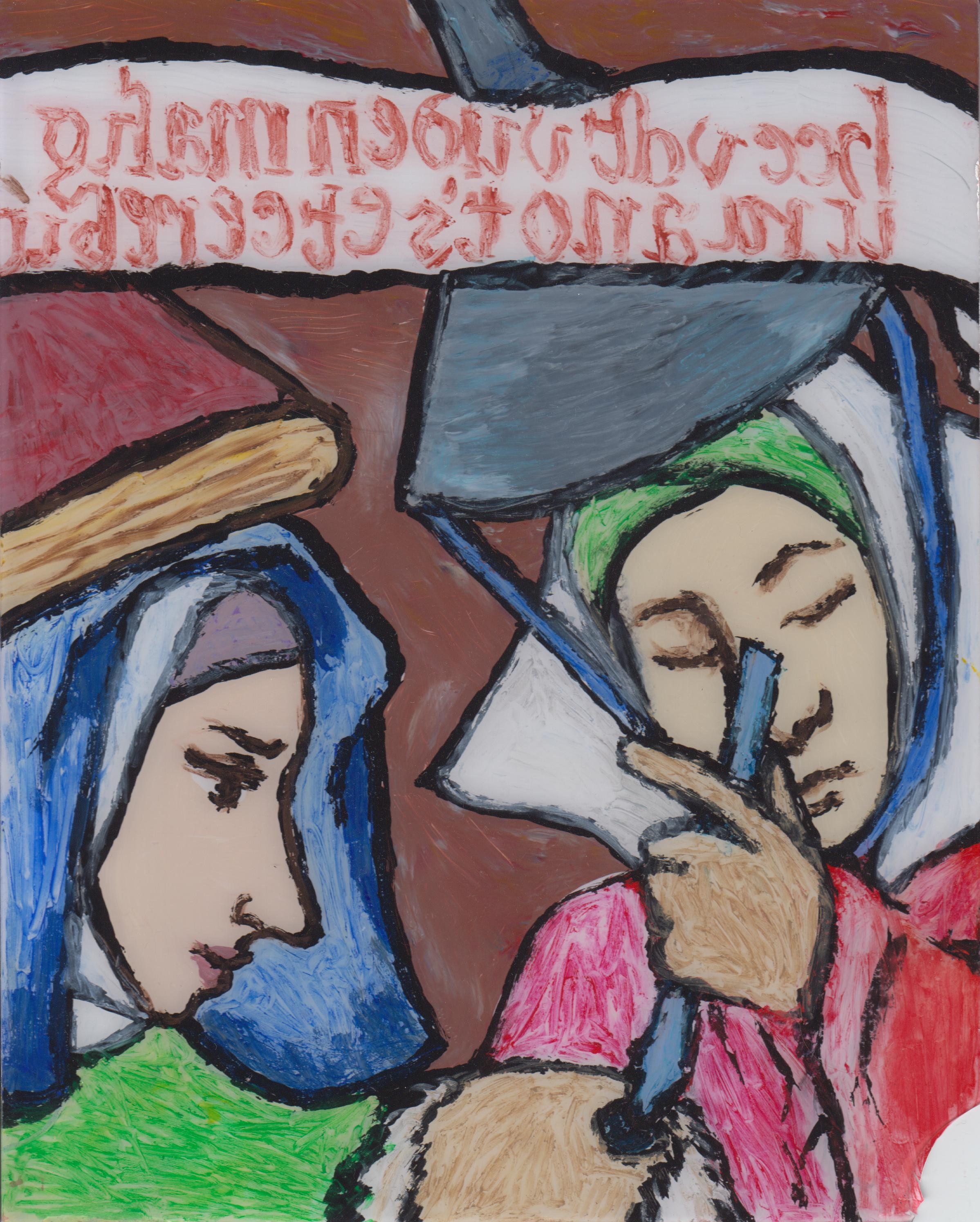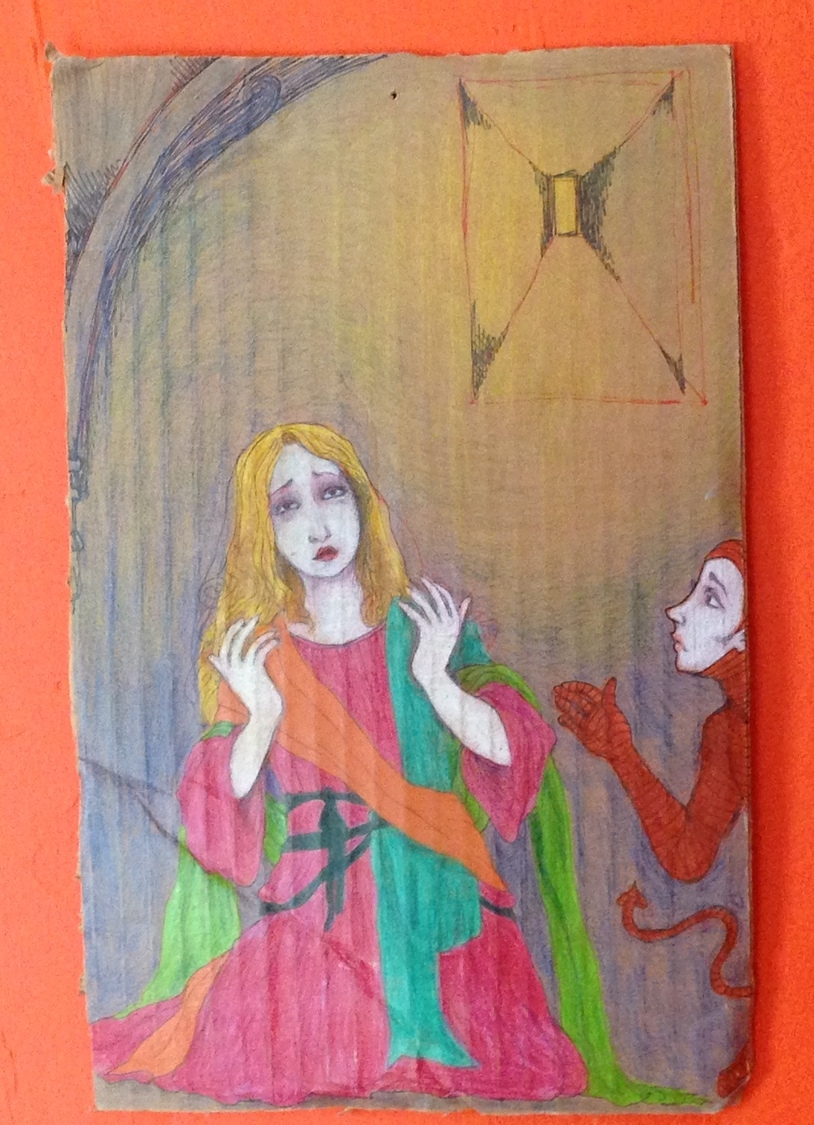 Drawn on cardboard (properly austere : ) ).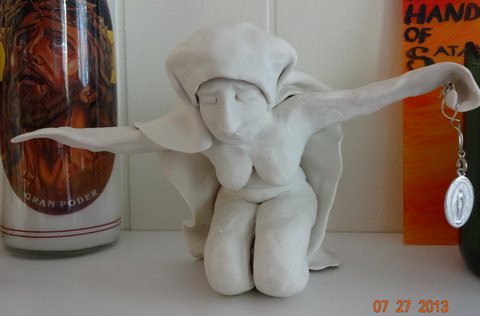 Nun ascending to Heaven
(This is a photograph of a little statue I made.)
Made of Sculpey and painted white.